Globizz Consulting
Globizz Company Profile
Company Name
Globizz Corporation
Founded Year
May 2005'
Location

US Headquarters

Street Address:
1411 W. 190th St., #200 Los Angeles, California 90248, U.S.A.

電話:

1-310-538-3860 (Japanese)
1-310-538-3833 (English)
1-310-968-7910 (Rush Hotline)

Email Address

Business Hours:

9:00AM to 6:00PM (PST)

Tokyo Office

Osaka Office

Kobe Office






San Francisco ▪ San Jose Office

Capital
$50,000 USD
Founder
Takahiro Haruyama
URL:
www.globizz.net
Main Businesses

FDA consulting / US regulatory consulting
• FDA Consulting
• US EPA Consultant
• State Regulation Consulting
Japan Advancement Consulting
• Operating activities support
• Marketing support
• Japan business start-up support
• M & A / business alliance
• Contract negotiations
• Japan office agency
• Market research

Writing for the above-mentioned, publishing and seminar

Bank

Bank of America, Rolling Hills Branch
Union Bank, Corporate Banking Department
Bank of Tokyo-Mitsubishi UFJ Toranomon Branch

Affliate
(Ltd.) Globizz Japan
Corporate Philosophy
Our foremost goal is to offer an exceptional consulting service to help our clients achieve success in overseas expansion.
Main Clients
Schools/Universities
Government (Japanese, U.S.)
Membership of Professional Institutions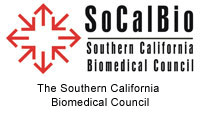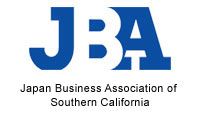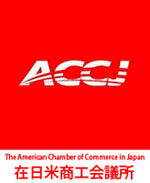 Coordinator

Our Staff
Naoko Iida, Ph.D.
After graduating high school in Japan, Naoko came to the US and obtained B.S. in Biochemistry from Texas A & M University. She pursued her Ph.D. in Molecular Biology and Biochemistry at University of South Florida followed by postdoctoral training at University of Miami School of Medicine. She continued working as a research associate in the fields of medical science at University of Miami.
Junko Ariga, Ph.D.
Mrs. Junko Ariga, born in Kanagawa Japan, spent her childhood in Richmond Virginia. Upon finishing high school back in Japan, she returned to the US to complete her B.S. in Chemistry and Ph.D. in Neuroscience at Augusta University in Augusta, Georgia. Areas of research included neuronal retinal regeneration, retinal circuitry development, and drug discovery. She began her professional career in the pharmaceutical industry in Japan followed by experience at a technology company in the US. Junko's current role is a researcher for Pharmaceutical and Medical Device projects. In her spare time, Junko most enjoys traveling and outdoor activities (particularly snowboarding).
Milinda Meehan
Milinda Meehan grew up on Cape Cod, MA but went off Cape to earn a BA from Regis College. While in Massachusetts she worked for her home town's Parks Dept., in the five star, hospitality business and for a financial consulting firm in Boston. In 1992, Milinda moved to Los Angeles and has worked in various industries from automobiles to entertainment. Throughout the years, she's covered everything from accounting, management and training, to marketing, sales and research. Such a broad range of experience makes her a valuable member of our team.
Teppei Iida
Teppei grew up in Tokyo, and earned a Bachelor degree in Japan. He researched and studied especially about environmental analyses/control and the relationship with machines and materials. After earning the Bachelors, he worked as an IT engineer.
He also studied Business Management at UC San Diego, and now he is contributing his professional knowledge and skills, which he cultivated both in Japan and the U.S., to Globizz Corp. as a FDA regulation researcher.
Mariko Miyao, M.A.
Mariko Miyao, was born at Nara, JAPAN. She earned B.A. from Osaka University. After the graduation she came to the United States and entered Middlebury Institute of International Studies in Monterey (former Monterey Institute of International Studies). Her study was especially focused on the compliance and regulation in energy and finance. After obtained M.A. in International Relations from Monterey Institute, Ms. Miyao joined Globizz as a trainee since 2015.
Tsugumi Watabe, M.A.
Obtained BA in International Relations from International Christian University, and MA in Human Security from the University of Tokyo. Her interest has been always a question regarding how human beings can live safely and happily, and her majoring International Politics helps to clarify the question. She has experienced several research jobs, including the ones at Ministry of Foreign Affairs of Japan, and Japan International Cooperation Agency. She enjoys a new life with her husband in Los Angeles.
Keita Oda
Keita grew up in Tokyo and obtained a Bachelor's in Sociology from Hosei University in Japan. After obtaining his bachelor's, he worked at the quality control department for a food manufacturing company in Japan. He then moved to the United States to study Business Management at the University of California, Irvine. Next, he worked at a consulting company in San Clemente doing market research for a Brazilian company selling their medical devices into Asian market, and then joined Globizz as FDA regulation project coordinator.
Nancy Phan
Nancy Phan was raised in Chicago. She graduated from the University of Hawaii at Hilo with a Bachelor of Science in Cell and Molecular Biology. While completing her undergraduate degree, she worked at the USDA Pacific Basin Agricultural Research Center conducting proteomic and genomic research aimed at strengthening agricultural sustainability in Hawaii. After completing her degree, she moved to Los Angeles and joined Globizz as a researcher.
Kenichiro Nishii, M.S.
Kenichiro Nishii was raised in Okayama. He has 3 years of sales experience in Japan before he moved to the US. He completed his B.S in Biomedical Engineering and M.S. in Chemical Engineering at Miami University of Ohio. While working on his research about liver regenerative medicine for his undergraduate/graduate research, he participated in volunteering in disaster regions and nursing homes as well. He takes a part in medical device and pharmaceutical researches in Globizz.
Hiroko Takahashi
Hiroko Takahashi was raised in Saitama and spent 3 years of her childhood in the Netherlands. She has graduated from Seikei University in Tokyo where she obtained B.A. in English Literature. While a student at the university, she took a scholarship opportunity to study abroad in Australia where she majored in Sociology and Psychology. She has 6 years of administrator/secretary and 5 years of sales/management experience in Japan. She has mainly built her career at a 5 star serviced office provider where she assisted foreign companies business set up in Japan as well as market research for Japanese companies overseas. She now works as a group administrator at Globizz.
Kate Titarenko
Ms. Titarenko grew up in the Far Eastern District of Russia. Later she moved to Belarus where she studied Healthcare Administration at Belarusian State University; she did multiple internships at local clinics and hospitals during her studies. After moving to the USA, she obtained a B.S. in Biochemistry at University of California, Los Angeles (UCLA) while participating in a laboratory research at her university, teaching privately science courses, and consulting business clients regarding scientific aspects of their products. After graduating from UCLA, she joined the Globizz team as a Regulatory Affairs Researcher.
Ryoko Yamada
Ryoko grew up in Nagasaki, Japan. During her college years, she studied Spanish at Universidad Autónoma de Estado de México, and after graduating Ritsumeikan University, Kyoto, she worked for Honda Motor Co., Ltd. She was a Field Service Representative of Central & South America, and South East Asia for four years. There she developed service facilities and operations by evaluating their performance on site and drafted action plans. While working as Global Director of genuine engine oil sales expansion, she created a new strategy and coordinated with cross functional teams to released new products on time which resulted in increasing the sales volume every year. She joined Globizz as a Research Assistant in April 2017.
Miyuki Nagao
Miyuki was born in Kumamoto, Japan and after graduating High school, moved to Hawaii for college and then transferred to California State University, Fullerton where she received her Bachelor of Arts in Communication Studies. At Globizz, she work as an Assistant Project Coordinator supporting companies wanting to expand their business in the United States.
Haruna Miyata
Haruna, was born in Yokohama, Japan. She entered in Nihon University majoring Life Science, and transferred to Southern Illinois University Carbondale. She obtained B.S. in Biological Science concentrating Biomedical science. She works at Globizz as an assistant project coordinator and research assistant.
Takeru Watanabe
Takeru was born and grew up in Torrance, California. Born to Japanese immigrants, his proclivity to travel found him flying to New York and attending Syracuse University for his undergraduate degree. Keen on experiencing the different facets of 'science', he conducted research in a microbiology laboratory, studied the economics and finance behind the pharmaceutical industry, and volunteered at their Museum of Science and Technology. At Globizz, he works as a research assistant.
Leonard Schlanger
Leonard grew up in Arizona and earned a Bachelor's of Science degree in Biology from Cornell College in Mount Vernon, Iowa. He Interned at Bet Tzedek in Los Angeles doing legal research. Leonard took Japanese language classes during his senior year of college and became attracted to the culture and language. That brought him to teach English in Japan as ALT for 2 years. He now works at Globizz as a researcher and continues his language studies.
Medical Device Development and Medical Venture Advisor
Kenichi Omori
Mr.Omori served as the Engineering Advisor and Biomedical Researcher for Yanmer Diesel Corporation. He was also responsible for leading new orthopedic products for Stryker Japan KK. as New Product Introduction leader. Previously, he served as the technical advisor for Smith & Nephew, Kobayashi Pharmaceutical Corporation, B BRAUN AESCULAP in Japan, and Olympus Corporation, where he led medical device development. Mr. Omori is currently in charge of a local municipal Medical Device Business Advisors group in Japan. He is also a Special Expert at the National Institute for Material Science, and an adjunct faculty member at the Graduate School of Tokyo Institute of Technology and at Shimane University.He is a board member of the Japanese Society for Regenerative Medicine, as well as the Japan Society for Biomaterials.Mr. Omori has published a variety of articles and scholarly journals related to medical devices. At Globizz Corporation, he has the role of advisor for new medical devices and supporting medical ventures.
Founder
Takahiro Haruyama, MBA
After graduating college in 1991, Takahiro Haruyama worked for Citizen Holdings Co., LTD and experienced working for several different countries. His aggressive efforts and expertise helped to consistently grow the market share, and he achieved the best sales in the United States the last year with the corporation. His experience has created a unique multi-cultural business ability and background. Today he expands his vision to Japan, United States, Israel, Korea, China, and more. He specializes in the Medical fields of importing and exporting, negotiations, M&A, etc.
Bibliography:
2005 – Established Globizz Corp.
2003 – Executive MBA at Loyola Marymount University
2000 – Real-Estate transaction specialist